Quizoid is a demanding multiple choice trivia app, available for Android and iOS. Having beeing launched in 2011, Quizoid has been downloaded more than 3 million times worldwide and is well-known for beeing challenging yet simple. It features approximately 6,000 German and 6,000 English questions from 18 fields of knowledge including:
Nature
Geography
Art & Literature
Entertainment
Famous People
Food & Beverage
General Knowledge
Sports & Leisure
Science & Engineering
History
Medical Science
Language
Chemistry
Politics
Astronomy & Spaceflight
Religion & Mythology
Mathematics
Business
The game also has 5 different game modes, 2 unique designs and basic user statistics.
But see for yourself
What the users say
Give it a try, it's free!

Google Play Store
Apple App Store
I started working on Quizoid back in 2011 after getting my first Android phone. I came across a few quiz apps and thought to myself, "I can do better!". So I started building my very first app for Android using JAVA and Eclipse.
Back in the day, I really didn't think that much about marketing, but more about making good questions. So my girlfriend and I generated the first 600 questions from scratch. Quizoid v1.0 was released in May 2011 on the Android App Store, as the Google Play Store used to be called back then. In 2011, there was little to no competition, especially on Android, so Quizoid gained traction without spending a single Euro on marketing. By the end of the year, the income outperformed my salary as a programmer, so I knew this was the deal.
After taking a year off, I continued work on the project in 2013. Quizoid got a new design, and after some painful learning of Objective-C, I released the long-awaited iOS-Version. I also added English questions, a job that became a regular to-do over the years. Quizoid is NOTHING without the questions, so maintaining them and adding new and interesting ones on a regular basis is a top priority.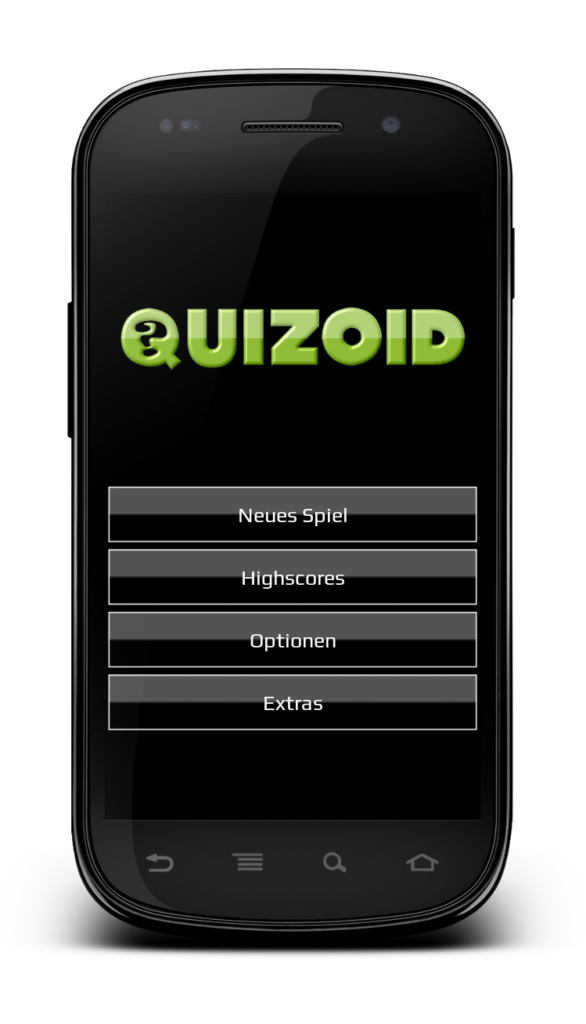 Over time, it came to my knowledge that there is a large community of visually impaired users who like Quizoid because of its simple UI. Some of these users reached out to me, asking for further updates and improvements to make Quizoid an even better experience for blind people, and I was honored to fulfill that request.
Between 2016 and 2023, real life kicked in, and I had other really important issues in my life to deal with. Part of this was getting a new job with a great colleague. He taught me a lot — like, really a lot — about software architecture and new possibilities to develop for both main platforms (Android and iOS) simultaneously. With this knowledge at hand, an idea began to emerge in my mind: What if I not only restart Quizoid but make it even better with this new knowledge I gained?
Enter 2023. What always bugged me with Quizoid was that I could not quickly fix errors and wrong facts in questions when users complained about it. So I added a backend for the questions. Now, when you start the app for the very first time, it downloads the questions from a backend where they are maintained and kept up-to-date. So you always get the latest version.
Additionally, when there is a wrong question in the game, you can report it directly to the backend, where I can see your report and fix the error. A major improvement!
The new Quizoid is written in Flutter, a cross-platform programming framework. I write code once and get two apps: one for Android and one for iOS. Now the look and feel of the app are consistent, and bug fixes will be released at the same speed on both platforms.
I put a lot of energy into this project. The reason for this — aside from the money, to be fair — are the users. When I get feedback and users tell me they learned something or had a good time (and a good laugh) playing it, that's worth the work. Making the world a little bit better. Hopefully, I did.